In this video, Dr. Petroc Willey breaks open the meaning of "catechesis", "catechist", and "catechism" in a way you've never heard before.
Want to hear the whole interview? You can listen to this episode of The Catechism+ Show and others by joining Catechism+ here.
---
What do you think of Dr. Willey's explanation?
Let me know below in the comment box!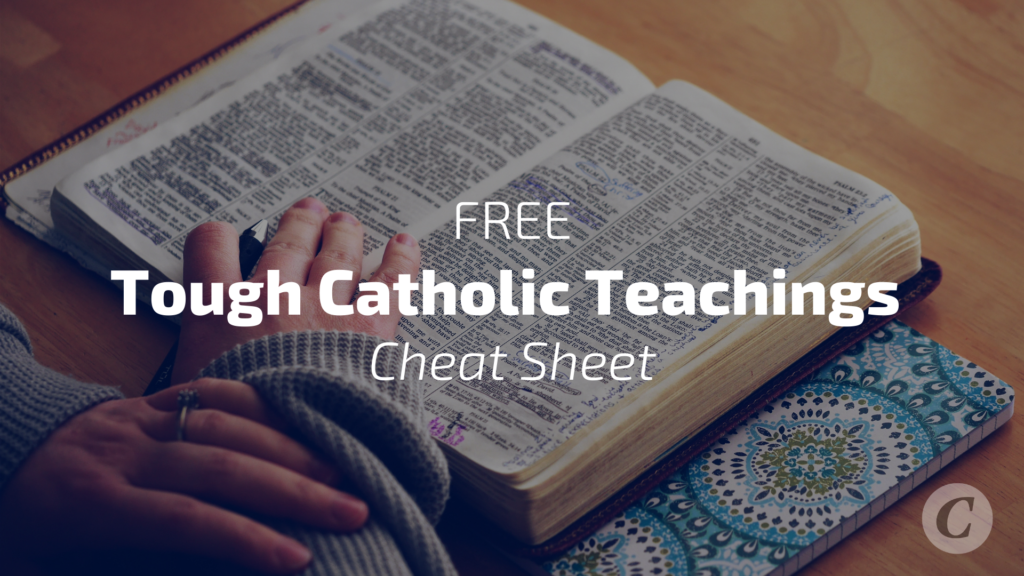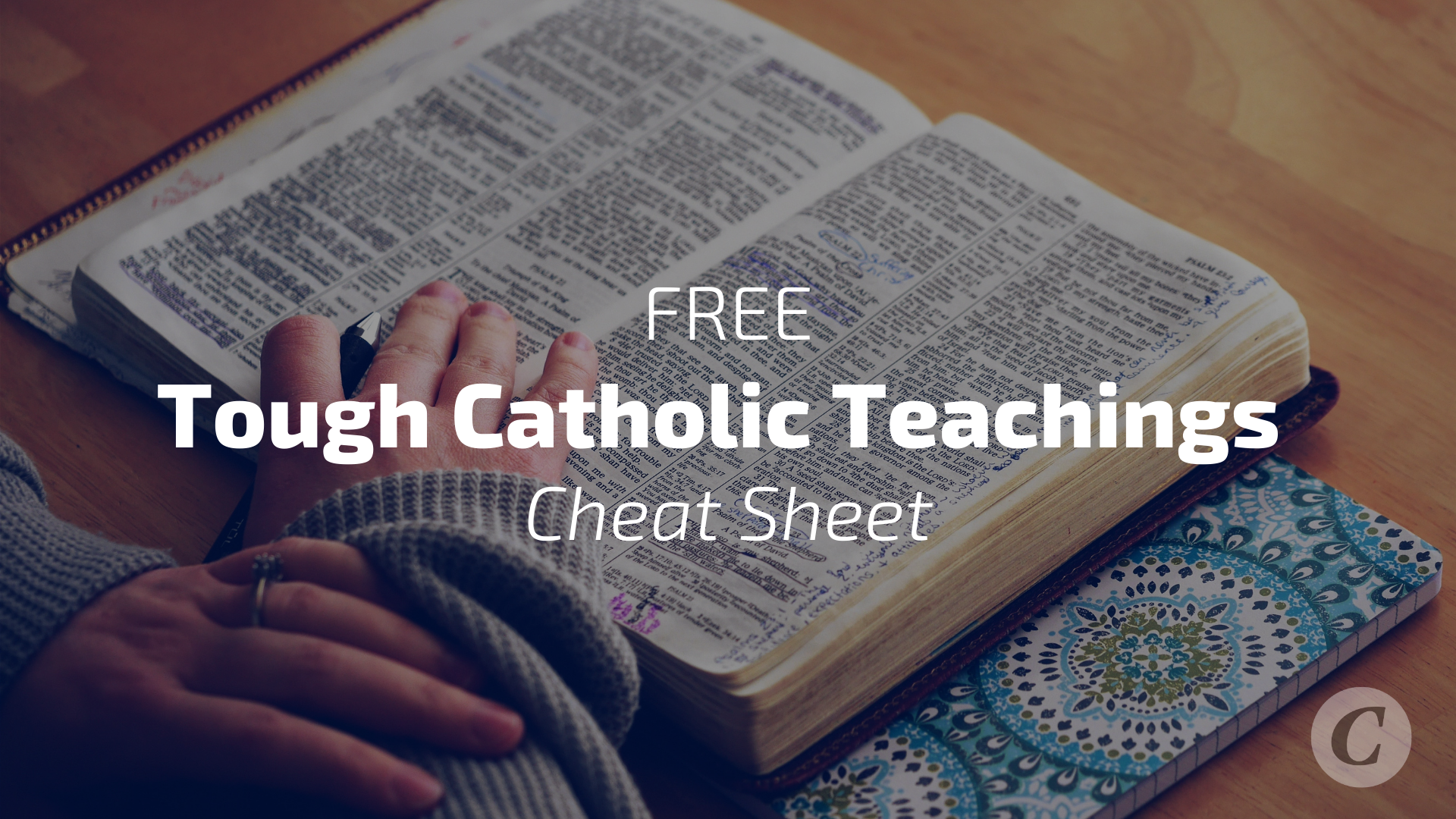 ---
Are you often asked what the Catholic Church teaches about tough subjects? Are you curious about what the Church teaches?
In this Tough Catholic Teachings cheat sheet I provide for you direct links to the paragraphs in the Catechism of the Catholic Church that speak specifically about these tough topics.
You won't need to go searching for what the Catholic Church actually teaches about these subjects as you will have direct access to the Catechism's teaching all in one place!