The identity of the Virgin Mary's parents is not definitively stated in Scripture, but Catholic tradition provides some insights into the family Mary was born into.
According to ancient Christian writings, apocryphal accounts, and long-standing Church teaching, Mary's parents were Saints Joachim and Anne. Though not recorded in the biblical canon, Joachim and Anne emerge from early tradition as central figures nurturing Mary's immaculate holiness from her conception.
Sts. Joachim and Anne, the Parents of Mary
The Protoevangelium of James, an apocryphal text dating to the second century AD, is the earliest source identifying Saints Joachim and Anne as Mary's parents.
This text describes them as an esteemed, wealthy, and righteous Jewish couple who prayed fervently for a child in their old age. By God's grace, their prayers were answered with the miraculous birth of Mary.
Though not accepted as inspired Scripture, the Protoevangelium of James influenced many future Christian writers and theologians. Saint John Damascene, Saint Gregory of Nyssa, Saint Germanus of Constantinople and other prominent figures treated Joachim and Anne as the established father and mother of the Blessed Virgin.
Over time, an extensive tradition surrounding Joachim and Anne has developed within Church history and teaching.
The Lives of Joachim and Anne
Christian tradition envisions Joachim and Anne as deeply devout spouses who modeled virtue, charity, and love of God in their daily lives. Living in Nazareth, they divided their time between the Temple and charitable works in the community. Their patient and steadfast prayers for a child, even in their old age, exemplified their trust in God's providence.
Joachim is described as a shepherd and charitable donor to the Temple who spent time in the desert fasting and praying. Anne was diligent in her domestic duties and served the poor. Both are said to have come from the priestly lineage of David.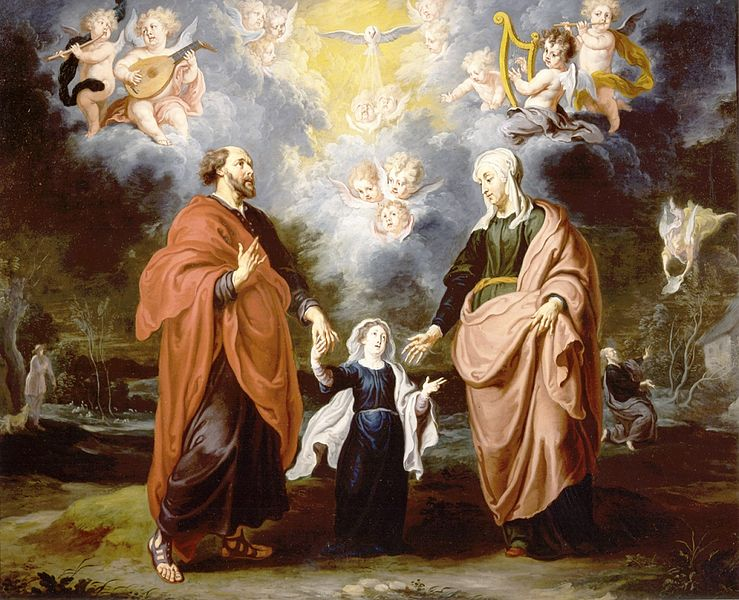 When Mary was three years old, Joachim and Anne gratefully and lovingly presented her in dedication to the Lord at the Temple, where she was blessed to receive her education.
RELATED: 21 Reasons Why the Assumption of Mary is So Important
The Legacy of the Blessed Virgin Mary's Parents
The steadfast example of Saints Joachim and Anne has made them influential figures in Christian history. They stand as models of faithfulness, piety, generosity, and perseverance. The grandparents of Jesus, their sacrificial lives may have nurtured and shaped Mary's own immaculate holiness and openness to God's plan.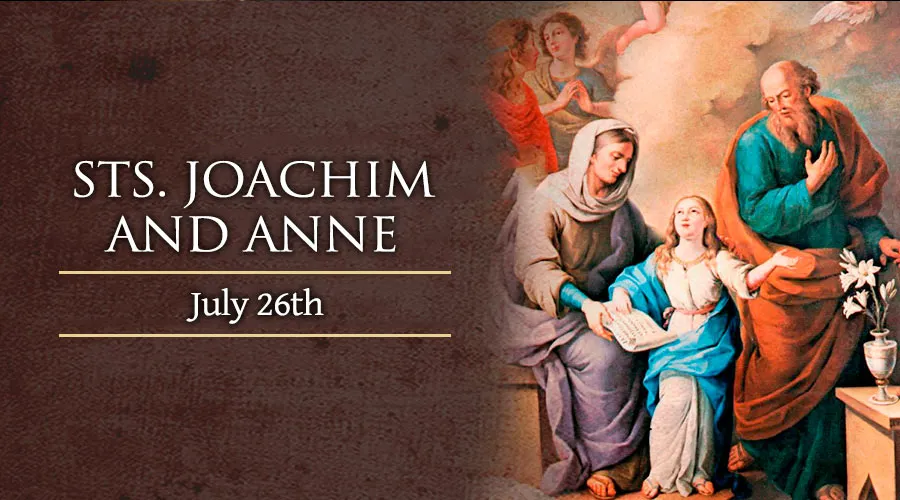 Joachim and Anne offer an inspiring model of faith and devotion for all parents seeking to foster virtue in their children. Their legacy continues to be honored through their feast day on July 26, churches, and shrines bearing their names across many Christian denominations.
A Prayer to Sts. Joachim and Anne, the Parents of Mary
O Lord, God of our Fathers, who bestowed on Saints Joachim and Anne this grace,
that of them should be born the Mother of your incarnate Son,
grant, through the prayers of both,
that we may attain the salvation you have promised to your people.
Through our Lord Jesus Christ, your Son, who lives and reigns with you in the unity of the Holy Spirit, God, for ever and ever. Amen.
---
Have you ever read the Protoevangelium of James?
Let me know in the comment box below!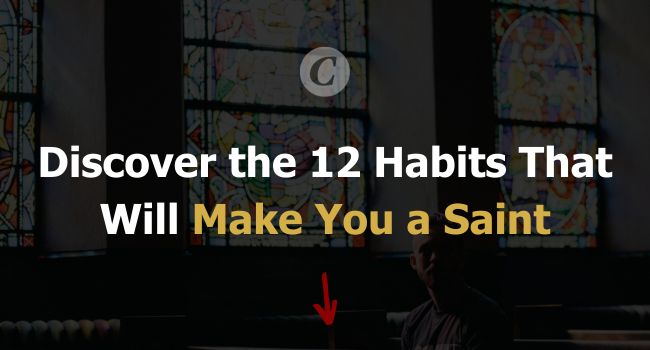 ---
In this FREE guide, you'll discover:
>> The 12 habits practiced by the saints to grow in holiness
>> What virtues are and why they matter in the pursuit of holiness
>> How focusing on one habit a month can transform your spiritual life
This guide breaks down the path to sainthood into 12 attainable habits you can start growing today. Learn from the saints and transform your spiritual life!