Prayer. It's a word that everyone knows but something not everyone knows how to do. Going to Catholic school my whole life and being a "good" Catholic, I thought I understood prayer. There was the Our Father, the Hail Mary, and, of course, the prayer before meals (only ever said by me at home before dinner). It wasn't until I became a missionary after college that I found out how little I knew. I discovered so many impactful, important, ancient, and moving prayers that I had never heard before!
Below is a list of the 5 different types of prayer found in Sacred Scripture and outlined in the Catechism of the Catholic Church. After reading about these 5 different kinds of prayer, my hope is that you will feel more confident in your ability to communicate with God!
1. Blessing and Adoration
"Blessing expresses the basic movement of Christian prayer: it is an encounter between God and man. In blessing, God's gift and man's acceptance of it are united in dialogue with each other.
The prayer of blessing is man's response to God's gifts: because God blesses, the human heart can in return bless the One who is the source of every blessing." (CCC 2626)
Blessing and Adoration are a uniting factor between the Creator and the created. We
acknowledge our gifts bestowed upon us by the Father and adore Him for the blessings we have.
Examples of Blessing and Adoration:
2. Prayer of Petition
"…by prayer of petition we express awareness of our relationship with God. We are creatures who are not our own beginning, not the masters of adversity, not our own last end. We are sinners who as Christians know that we have turned away from our Father. Our petition is
already a turning back to him." (CCC 2629)
While every Prayer of Petition often starts with asking God for forgiveness, that is not always the ultimate goal of each petition. Especially in prayers of lament, our petitions are often a cry for help or of anguish.
Examples:
3. Prayer of Intercession
"Intercession is a prayer of petition which leads us to pray as Jesus did… asking on behalf of another has been characteristic of a heart attuned to God's mercy. In the age of the Church, Christian intercession participates in Christ's, as an expression of the communion of saints." (CCC 2634-2635)
Intercessory Prayer is one of the most popular forms of prayer for Catholics. In this form of prayer, we ask someone else (on earth or in Heaven) to pray with and for us to the Lord, our God.
Examples:
4. Prayer of Thanksgiving
"Thanksgiving characterizes the prayer of the Church which, in celebrating the Eucharist, reveals and becomes more fully what she is. Indeed, in the work of salvation, Christ sets creation free
from sin and death to consecrate it anew and make it return to the Father, for his glory. the thanksgiving of the members of the Body participates in that of their Head." (CCC 2637)
Thanksgiving is when we give thanks to God (easy, right?). These prayers are when we simply acknowledge the good we have in our lives, and the good that God is, and just want to say "Thank You, God".
Examples:
5. Prayer of Praise
"Praise is the form of prayer which recognizes most immediately that God is God. It lauds God for his own sake and gives him glory, quite beyond what he does, but simply because HE IS. It shares in the blessed happiness of the pure of heart who love God in faith before seeing him in glory. By praise, the Spirit is joined to our spirits to bear witness that we are children of God, testifying to the only Son in whom we are adopted and by whom we glorify the Father. Praise embraces the other forms of prayer and carries them toward him who is its source and goal: the "one God, the Father, from whom are all things and for whom we exist." (CCC 2639)
This is the kind of prayer we give when we are simply praising God for who He is: The Creator of our lives, the universe, and everything in between. We offer prayers of praise when we acknowledge God's awesome power.
Examples:
---
Today, I feel comfortable praying alone, with my wife, or even leading prayer in a large group. But I remember times when it felt weird to pray no matter where I was. If you are in that same situation, I hope that the prayers listed above can be a resource for you to start
communicating with God more fully. Choose one of the prayer's linked in the article, or one of the many others (trust me, there's WAY more), that you feel comfortable praying with so that you can enter into a deeper relationship with our God!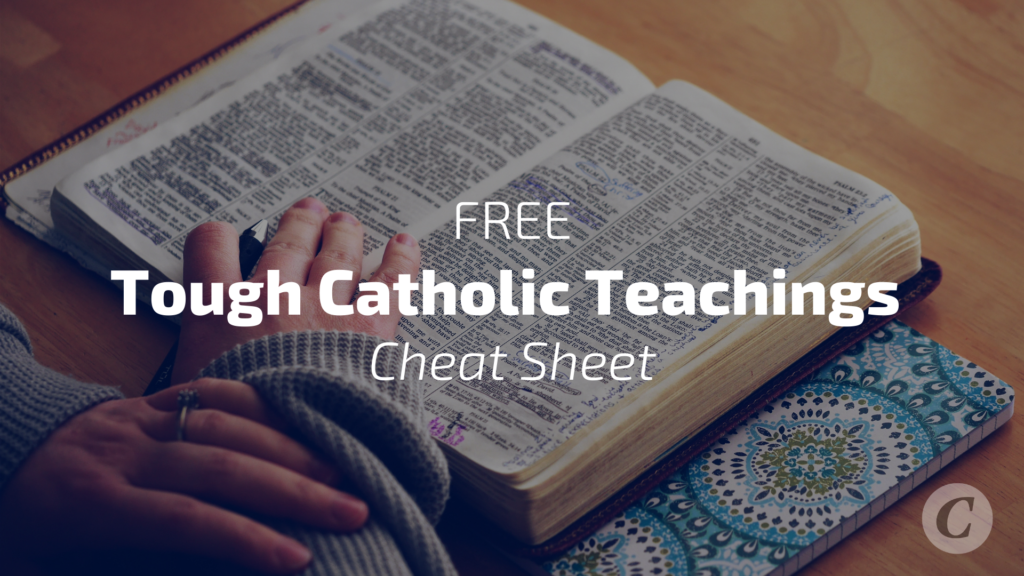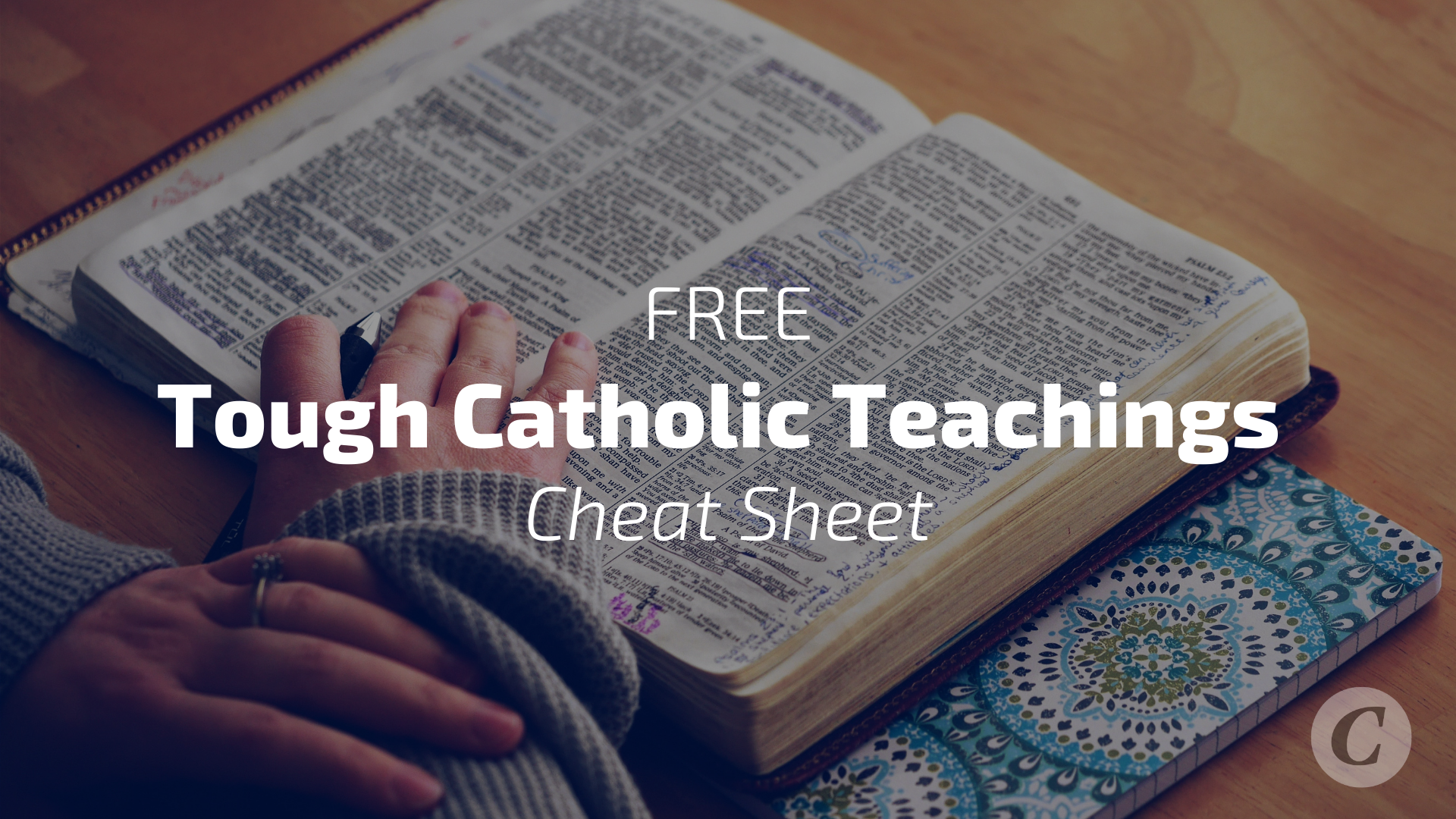 ---
Are you often asked what the Catholic Church teaches about tough subjects? Are you curious about what the Church teaches?
In this Tough Catholic Teachings cheat sheet I provide for you direct links to the paragraphs in the Catechism of the Catholic Church that speak specifically about these tough topics.
You won't need to go searching for what the Catholic Church actually teaches about these subjects as you will have direct access to the Catechism's teaching all in one place!